Neck Pain Affects Over 70% of the Population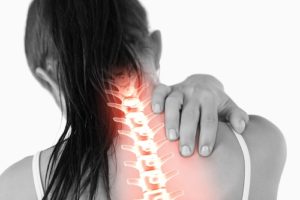 Did you know neck pain affects over 70% of the population at some point in their life? When neck, chest, and upper back muscles become weakened, tightened, and/or elongated, the shoulders can become rounded and the head sags forward resulting in less than optimal posture. This poor posture, in turn, puts more stress on the cervical spine's facet joints and intervertebral discs, as well as the muscles and ligaments. So what can be done? Researchers analyzed data from 20,000 patients and found 70-95% of patients with neck pain reported favorable responses to chiropractic treatment. Read more.
Do Chiropractic Adjustments Ease Neck Pain?
Dr. Neil of Superior Spine Care, as well as other Chiropractors, treat multiple conditions that can ease neck pain considerably. Actually, after an adjustment many of our patients walk out of our center feeling as though they can take on the world.  However, in between adjustments it isn't uncommon for neck pain to rear its ugly head again.  Here is an article that lists a few lesser-known tips for easing neck pain in between visits with Dr. Neil:
1. Stay hydrated
2. Be careful how you use your phone
3. Get in the pool
4. See a physical therapist (we can help with that)
5. Use a water pillow and more – read article "9 Lesser-Known Tips for Easing Neck Pain."
Simple Neck Exercises

Neck exercises are also a common part of almost any treatment plan at Superior Spine Care for neck pain – whether it be Chiropractic treatment, Massage Therapy or Physical Rehabilitation Therapy. A typical neck exercise program will consist of a combination of stretching and strengthening exercises, aerobic conditioning, and possibly trigger point exercises. Here's a resource, equipped with videos and explicit instructions, that focuses on neck exercises to relieve neck pain caused by posture problems, as well as the necessary precautions to take before starting such an exercise program: Neck Exercises for Neck Pain