Dianna is a local Licensed Massage Therapist who earned her certificate from Cuyahoga Community College. Dianna believes that communication and trust are just as important as hand skills in developing a therapeutic relationship with her clients. She treats each person as a unique individual and not just a list of symptoms. She incorporates a variety of massage therapy techniques to provide the most effective results for each person.
Dianna is driven to help each patient reach their goals and is dedicated to working with her patients to tailor the best, most effective treatment plan. She is passionate about being the best massage therapist possible and continues her education in various massage techniques and by exploring different ways to best help those dealing with pain and discomfort.
Massage therapy has helped her to develop better body awareness and a greater level of respect for the body. She is passionate about continuously learning more about manual therapy. She enjoys relaxing with a cup of tea or coffee, walking around the neighborhood, random road trips, Cleveland Indians games and spending time with her niece and nephew.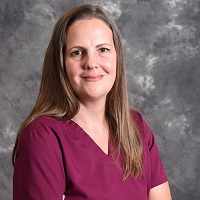 Licensed Massage Therapist
DIANNA MARTIN
"My goal is to help you reach your goals! I am dedicated to working with you to tailor the best, most effective treatment plan." – 
What Our Patients Are Saying
"I have used Superior Spine care when every day life just gets to be too much. The massages I have received have been wonderful and have taken the stress out of my shoulders. Thank you!"
"I love Superior Spine Care! It is such a positive experience. The staff is extremely knowledgeable. They are able to diagnose and explain what is going on and why. My last visit was for a massage which was wonderful. She asked first about areas of concern and was able to tailor it to not only eliminate those areas but also helped with relaxation."
Been here a little bit ago, but the staff was amazing and I felt so great leaving there after the massage. Will definitely be returning soon