Kneading/Petrissage: Swedish Massage Technique
Petrissage massage is a technique in Swedish massage that is similar to a kneading motion so when we discuss kneading massage as a technique used by our licensed massage therapist, it will also be referred to as petrissage when exploring Swedish massage phrases. The kneading is usually incorporated throughout any massage – Swedish Massage, Therapeutic Massage, Deep Tissue Massage, etc… The base of the hand and fingers are squeezed together to form a pinching and lifting motion, or a rolling of the tissue, that is frequently referred to as kneading.
Kneading, or petrissage, is performed in different ways and described by the part of a hand used to accomplish the massage – thumb kneading and palm kneading, for example. The pressure used must vary according to the purpose of the massage and the bulk of the tissues under treatment. The rhythm and rate of the movement are equally important as the pressure is applied intermittently.
Petrissage is deeper than effleurage, or most longitudinal gliding massage, and works to milk toxins out of the muscles, increase circulation, pliability and flexibility to the muscles. This form of massage can be used anywhere on the body – the back, legs, arms or anywhere where you would want to lift the tissue and squeeze it to get toxins out and increase the circulation.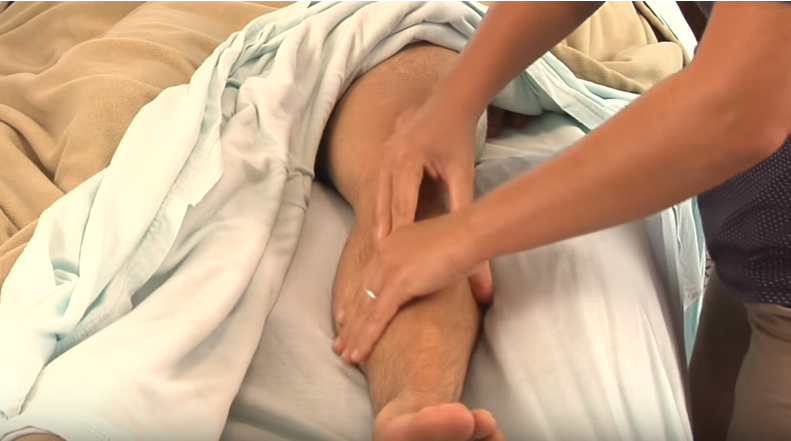 Benefits of Kneading Massage Technique
Kneading is used for relieving tightness in the muscles. Kneading is applied with pressure to reach deep and underlying tissues. Kneading increases temperature in the muscles, promoting relaxation. Relaxation allows tightness to be relieved and movement to be restored. Kneading has many benefits. The benefits of kneading include:
Decreased tension
Increased flexibility and range of movement
Decrease in muscle pain
Kneading is beneficial to decreasing tension, increasing flexibility and decreasing pain while an increase in blood circulation promotes healing and a faster recovery.
What Our Patients Are Saying
I used to get migraines frequently, so I thought I'd give Superior Spine a try. I've been going to Superior Spine for close to two years now. Ever since I started getting a monthly massage and adjustment, my migraines have lessened immensely! I recommend Superior Spine!!
I can't speak highly enough of Dr. Wensink's practice. After hurting my back about a year ago, I have been visiting on a regular basis and they are always accommodating with scheduling. Dr. Wensink takes the time to get to know you as a patient, and asks thoughtful questions to ensure that his treatment meets your needs. The practice is conveniently located and with occasional Saturdays makes it easy to find a time to visit.
Dr. Neil and his staff provide truly superior care. He is an experienced, very talented chiropractor who carefully investigates and effectively treats painful, complicated conditions. He is thoughtful, kind, and focused. The pleasant office is clean and well managed. He is one of the very best chiropractors I've seen. I highly recommend his practice.
Proudly Caring for Patients from
North Olmsted, Westlake, N. Ridgeville, Olmsted Falls, Fairview Park, Avon Lake, Avon and Surrounding Areas