DID YOU KNOW???
Myofascial release involves a gentle form of stretching and compression. Also referred to as "soft tissue mobilization" or "MFR," this special therapy releases the restrictions in injured fascia. Fascia is the dense, tough tissue that surrounds and covers the body's organs, muscles and bones. Normally, the fascia is relaxed and soft and can stretch without restriction. However, following physical trauma or inflammation, fascia can become stiff and become a sense of tension throughout the body. Myofascial release is different from massage, which focuses on muscles.
Myofascial release has been used to improve the health of the muscles and fascia, improve circulation and restore good posture. It has been used to treat an expansive list of conditions including:
Common Conditions Treated by Myofascial Release Therapy (MFR)
Adhesions
Athletic Injuries
Auto Accidents
Back Pain
Bursitis
Carpel-Tunnel Syndrome
Chronic Fatigue Syndrome
Chronic Pain
Disc Problems
Exercise Fatigue & Soreness
Fibromyalgia
General Fatigue
Head Trauma
Jaw Pain
Lymphedema
Mastectomy Pain
Migraines
Muscle Pain
Myofascial Pain Syndrome
Neck & Shoulder Pain
Neurological Dysfunction
Over-Used or Atrophied Muscles
Painful Scars
Pelvic Pain
Plantar-Fasciitis
Problematic Breast Implant Scars
Problematic Breast Reduction Scars
"Restless Leg" Syndrome
Scar Tissue
Sciatic Pain / Sciatica
Scoliosis
Sports Injuries
Tendonitis
Tight and Painful Muscles
TMJ
Whiplash
Work Accidents
Work-Related Stiffness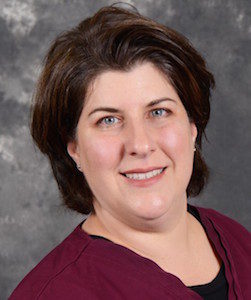 Our Physical Therapist, Christine Frey, specializes in this type of treatment and would be happy to answer any questions regarding your specific care and how this therapy can make a difference in your life!  Read more about Chrissy on our About Us page and learn more about the specific techniques she incorporates as part of her physical therapy and rehabilitation care on our Physical Therapy and Rehab page.