Therapeutic Massage Techniques Westlake, OH
Chronic muscle tension or injuries can prevent you from performing your day to day activities. For muscle tension relief, Contact Superior Spine Care for therapeutic massage in Westlake. At Superior Spine Care we provide several different techniques of therapeutic massage in Westlake, OH and surrounding areas. Receiving therapeutic massage can help relieve your chronic muscle tension and improve your overall range of motion. Contact Superior Spine Care to schedule your appointment for therapeutic massage in Westlake today.
Our Licensed Massage Therapist, Dianna Martin, utilizes therapeutic massage. This therapy aids in patients' rehabilitation by focusing on manipulating and realigning the deepest layer of muscles and connective tissue. It is the most beneficial therapy to release chronic muscle spasms. At Superior Spine Care we provide specific massage and muscular therapy tailored to meet the patient's condition and injury. The benefits of massage therapy may include increasing blood circulation, reducing swelling, relaxing muscles, relieving muscle pain and spasms, and aid in recovery and range of motion.
When there is chronic muscle tension or injury, there are usually adhesions (bands of painful, rigid tissue) in muscles, tendons, and ligaments. Adhesions can block circulation and cause pain, limited movement, and inflammation. Deep-tissue massage is a specific type of therapeutic massage that breaks down adhesions by concentrating on the deep layers of muscle and fascia in the body. By using deep pressure and slow, firm strokes, deep tissue massage breaks down adhesions and restores normal movement. Multiple techniques and methods within the practice of massage therapy are used to treat a variety of physical ailments such as Muscle Tension and Postural problems. Below are brief descriptions of the methods Dianna is likely to use as a licensed massage therapist. Use the link in each brief description to learn more:
Can therapeutic massage relieve my headaches?
Many people experience headaches, and oftentimes this can have an impact on our daily life. Many headaches can stem from neck pain, making massage therapy a great way to provide headache relief. Therapeutic massage helps to relax tense muscles, relieve muscle spasms, improve blood flow, and aid in circulation. This is helpful in relieving the pain of both tension and vascular headaches.
Learn More About Our Techniques…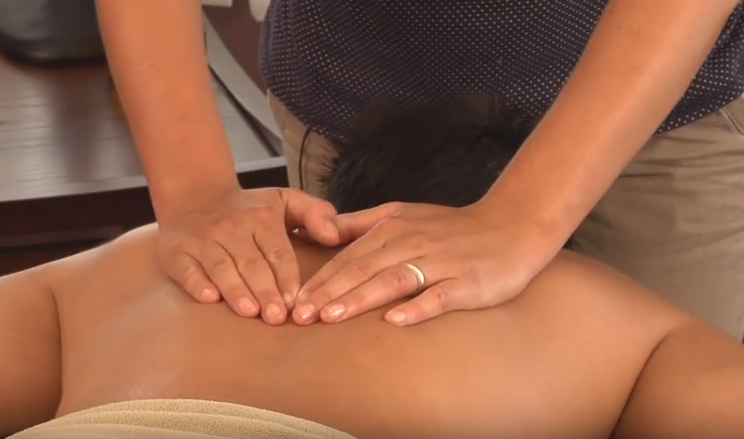 Longitudinal Gliding
Longitudinal gliding is a basic but effective
massage technique administered
in the direction of the blood flow.
It aids the fluid dispersion from the
injury site, and thus helps reduce
inflammation and swelling.
It is also very useful in
relaxing tight muscles.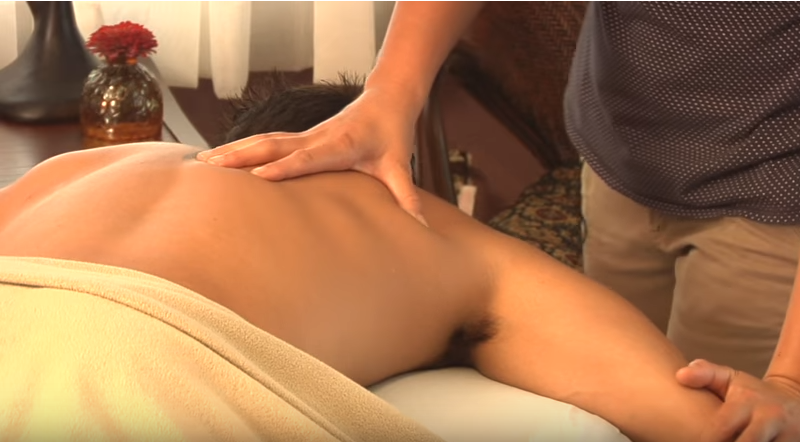 Deep Transverse Frictions
Transverse friction is a transverse connective tissue therapy applied directly by the fingers. This technique is used mainly on tendon or ligament injuries to help break down thickened, pain-producing scar tissue to reduce the likelihood of causing further irritation.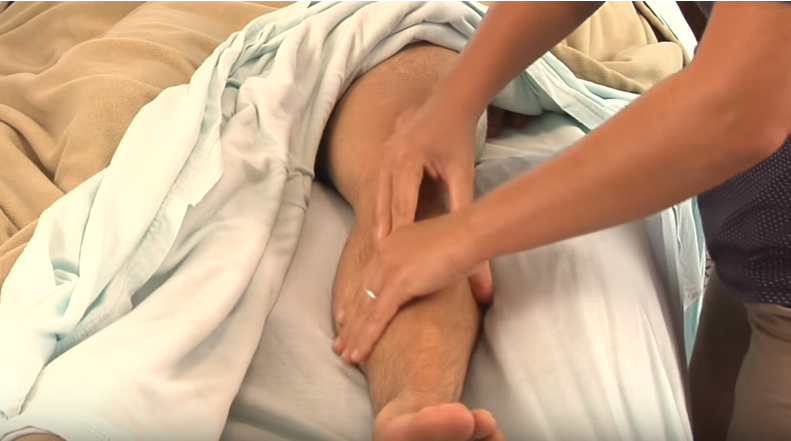 Kneading
Kneading can be performed in different ways and is described by the part of a hand used to accomplish the massage, eg thumb kneading and palm kneading. The pressure used must vary according to the purpose of the massage and the bulk of the tissues under treatment. The rhythm and rate of the movement are equally important as the pressure is applied intermittently.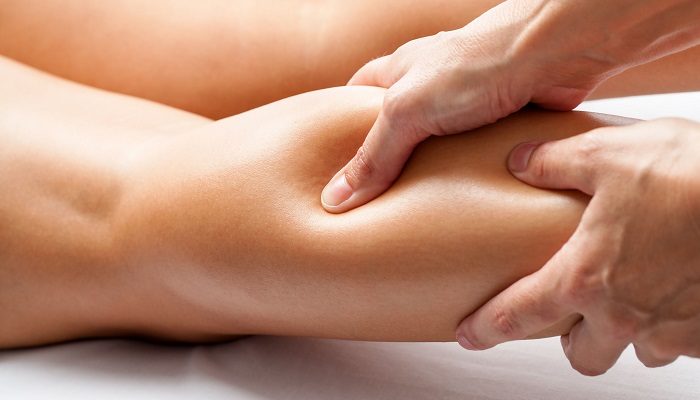 Compression Massage
Rhythmic compression into muscles used to create a deep hyperemia and softening effect in the tissues. It is generally used as a warm-up for deeper, more specific massage work. Sports massage utilizes compression massage.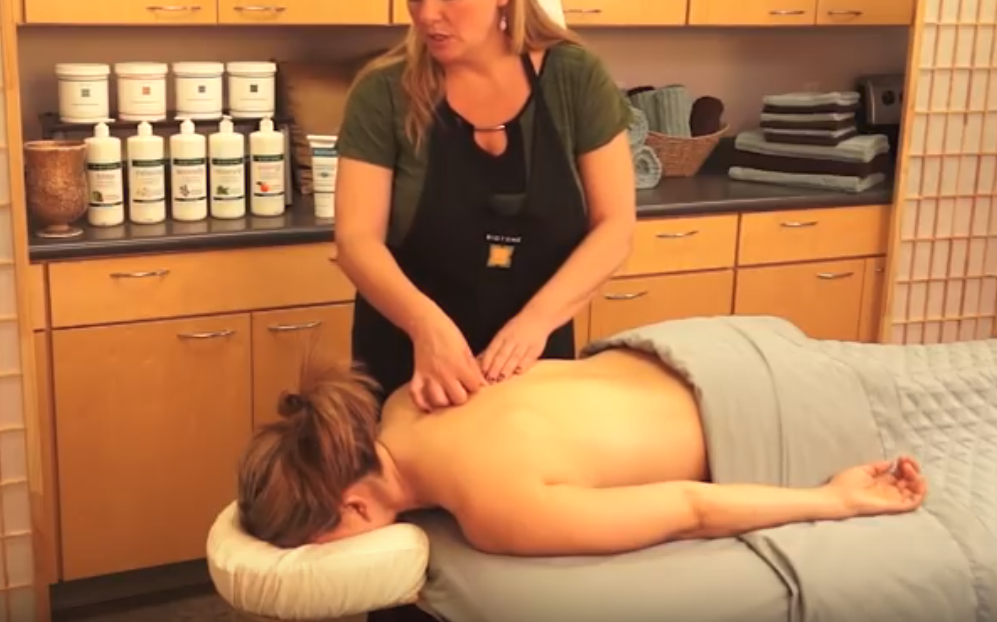 Trigger Point Therapy
Trigger point therapy is a bodywork technique that involves the applying of pressure to tender muscle tissue in order to relieve pain and dysfunction in other parts of the body. Trigger points are active centers of muscular hyperactivity, which often cross-over with acupuncture points. You will also find that your muscular "knots" are commonly trigger points.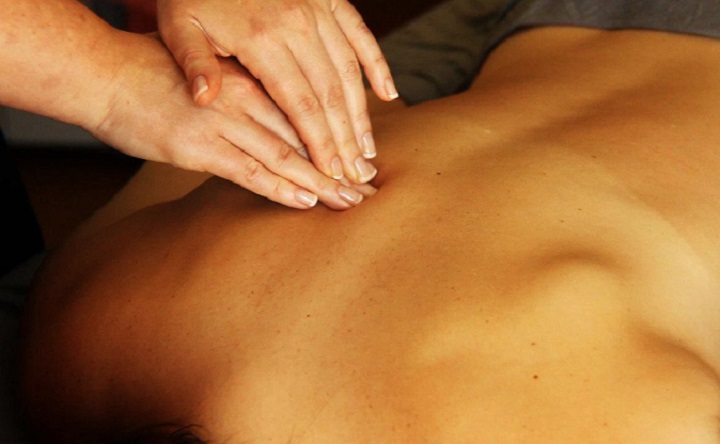 Cross-Fiber Massage
Cross-fiber friction is excellent in relieving muscular restrictions that result from scar tissue. Cross-fiber friction is applied transversely across the muscle, tendon, or ligament fibers.
What Our Patients Are Saying
I used to get migraines frequently, so I thought I'd give Superior Spine a try. I've been going to Superior Spine for close to two years now. Ever since I started getting a monthly massage and adjustment, my migraines have lessened immensely! I recommend Superior Spine!!
I can't speak highly enough of Dr. Wensink's practice. After hurting my back about a year ago, I have been visiting on a regular basis and they are always accommodating with scheduling. Dr. Wensink takes the time to get to know you as a patient, and asks thoughtful questions to ensure that his treatment meets your needs. The practice is conveniently located and with occasional Saturdays makes it easy to find a time to visit.
Dr. Neil and his staff provide truly superior care. He is an experienced, very talented chiropractor who carefully investigates and effectively treats painful, complicated conditions. He is thoughtful, kind, and focused. The pleasant office is clean and well managed. He is one of the very best chiropractors I've seen. I highly recommend his practice.
Proudly Caring for Patients from
North Olmsted, Westlake, N. Ridgeville, Olmsted Falls, Fairview Park, Avon Lake, Avon and Surrounding Areas